Looking at bare walls can become tiresome, especially if you are spending a lot of time indoors! Adding photos of your family is such a beautiful way to style your home, and maintain beautiful memories for years to come. Not to mention, it has definitely come back into trend.
Here are 6 hints and tips to look at when creating a photo wall, perfect for those empty spaces!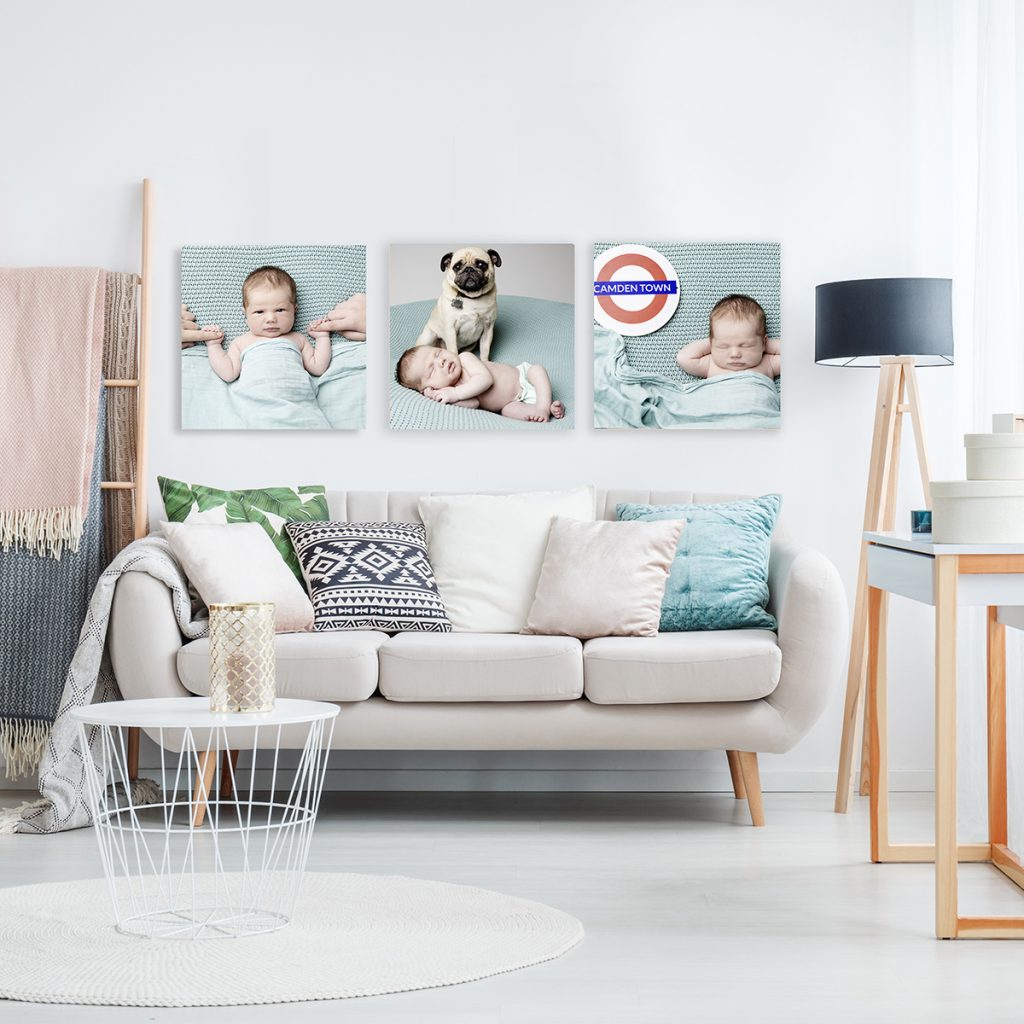 1 – Frames
Frames are a huge key to creating a successful photo wall. If all your frames are exactly the same and are all placed in the same way, your photo wall ends up looking dull and won't spark any excitement.
If you're playing with black and white images, then change up your frames; some black, some white, some might even be gold to add a slight accent of colour! You want to be able to add more to this photo wall as your family grows up, having a variety means that it'll be easier for you to add more as you go along, and it'll look amazing!
2 – Themes
Of course with this mixture of frames, you want to stay inside a theme! If your living room is blue, gold and white, then make your frames match those colours! For even more of a cohesive look, try and match your images similarly too. If your home tends to have a bit of green, I'm sure some of your photos will have a touch of green, which would pop beautifully on your wall!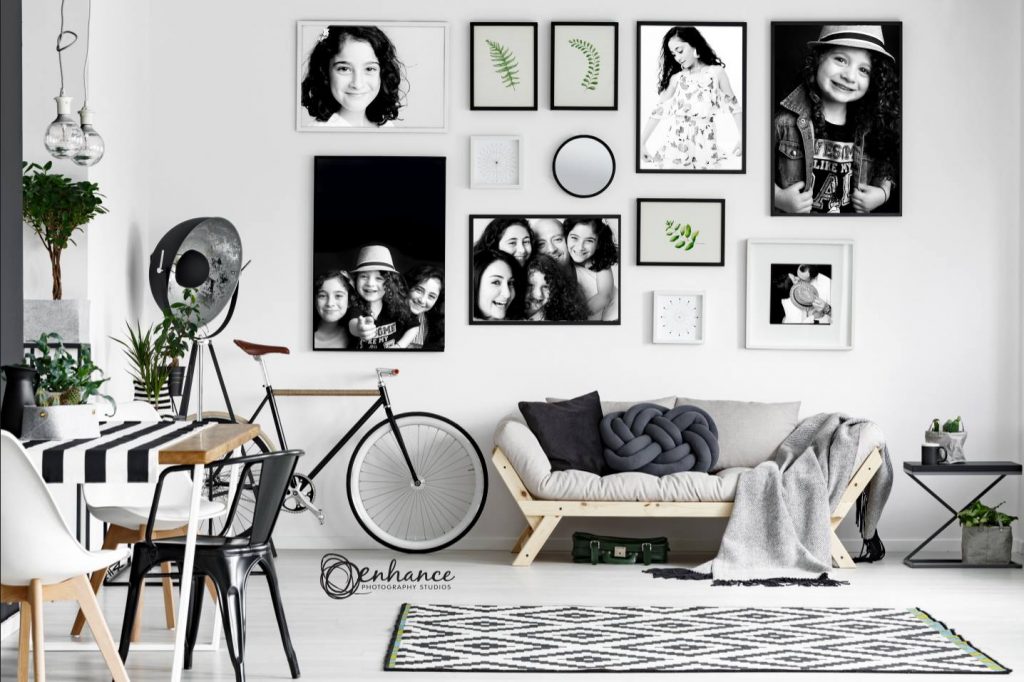 3 – Textures
Now, we all love a neutral theme, it's the easiest thing to go to when it comes to your home. Sometimes even all our cushions end up in just different shades of the same colour! But that is exactly why a photo wall is the perfect way to create a feature. Adding some textured frames, such as different types of wood can be a beautiful way to spice up that photo wall.
When it comes to the photographs themselves, consider if the images use a lot of texture, such as wool or lace that someone might be wearing, it creates a beautiful pattern in an image, and it's definitely something we encourage when photographing!
4 – Acing the Spacing
When it comes to putting it altogether the space between the frames is just as important as the frames and photos themselves. Evenly spacing everything, and ensuring there's enough space between each image can really make it stand out. Too much space means the photos won't look like they're part of a unit. Too little space and everything looks like a muddled mess! You want each photograph to stand on its own, but also create a cohesive unit!
It's such a tricky to get right! We suggest looking at the thickness of each frame, and doubling that thickness as your measurement between each photo! If the frame is 4cm thick, try spacing out your images 8cm apart, and adjust where necessary!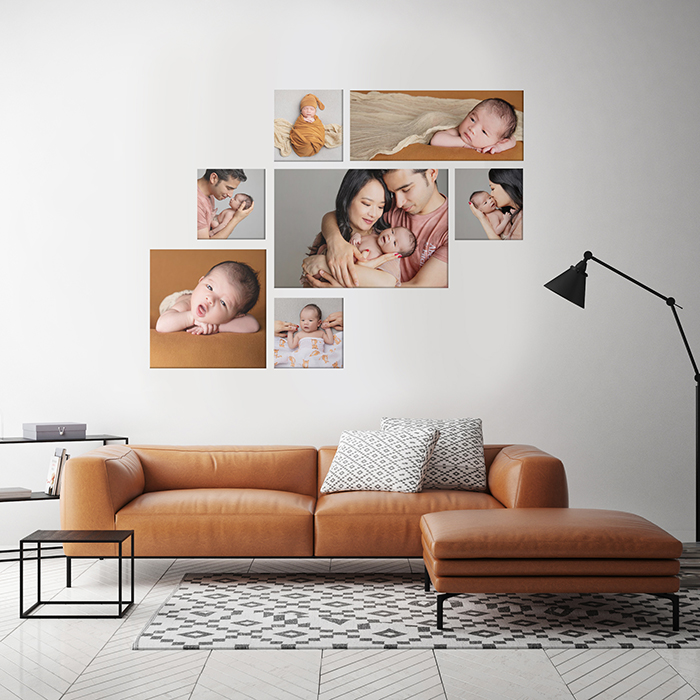 5 – Make it Asymmetrical
The whole point of a photo wall, is that isn't perfect in presentation, so you can keep building and adapting as time goes by! So make it asymmetrical! With a photo wall we don't want all the images facing the same way all vertical. A photo wall is supposed to allow you to have all kinds of shapes and sizes, putting together what you may already have, whilst planning for more.
If all your images are the same shape and size, you won't be able to put up as many images as you would in a photo wall, that kind of displays is very different to a photo wall (but is great for a specific statement!).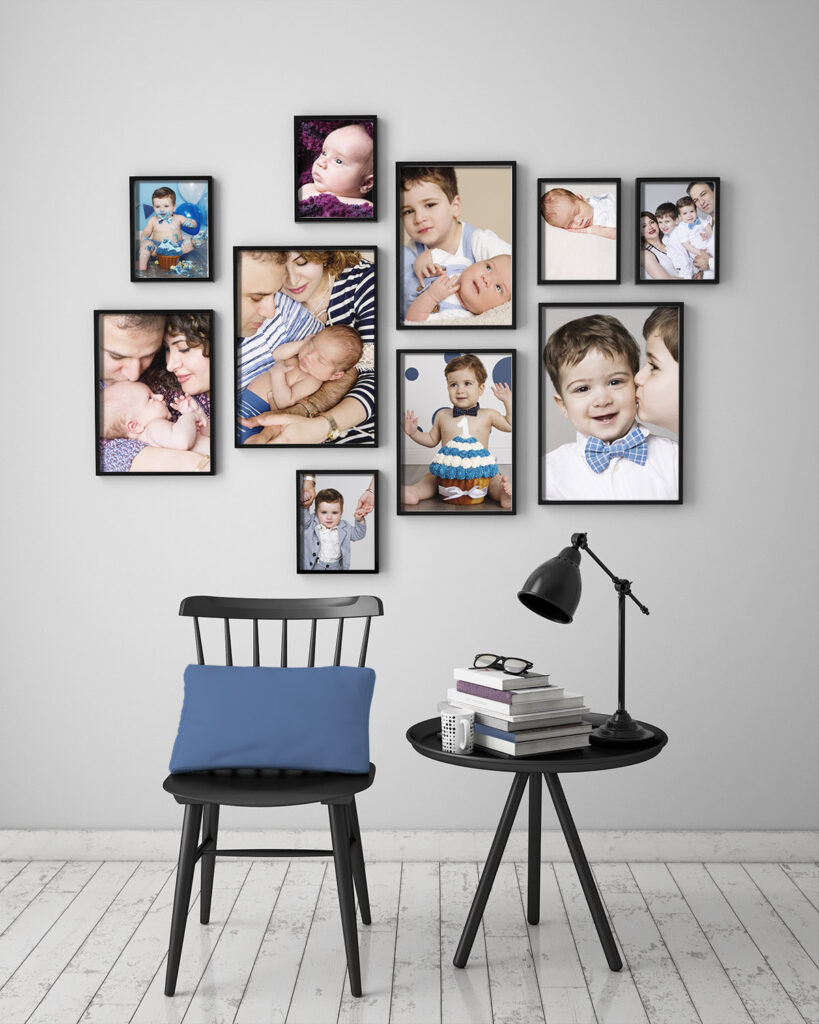 6 – Creating a Story
As we keep reminding you, photo walls are all about the old and the new! And we're not talking about age differences here, but rather the progression of how we live our lives. It's incredible being able to display a mixture of elements, showcasing your parents, to your children, at different ages.
Or even just your kids from newborn to teenagers, having these elements really create a story. Even if you added in a photo of your grandmother when she was young, it's incredible what little things generations of our families may have, which might find a new home among your precious photographs.
Working as photographers that specialized in finished wall art, we have been able to create beautiful pieces for a family home, but we are always considering the possibility of the future. Just as we consider the future, there are so many that come to us showing their photos from the past, and we work with their families in order to create a beautiful collection that works with their homes.
These are our hints and tips to help you in the creation of your beautiful photo wall!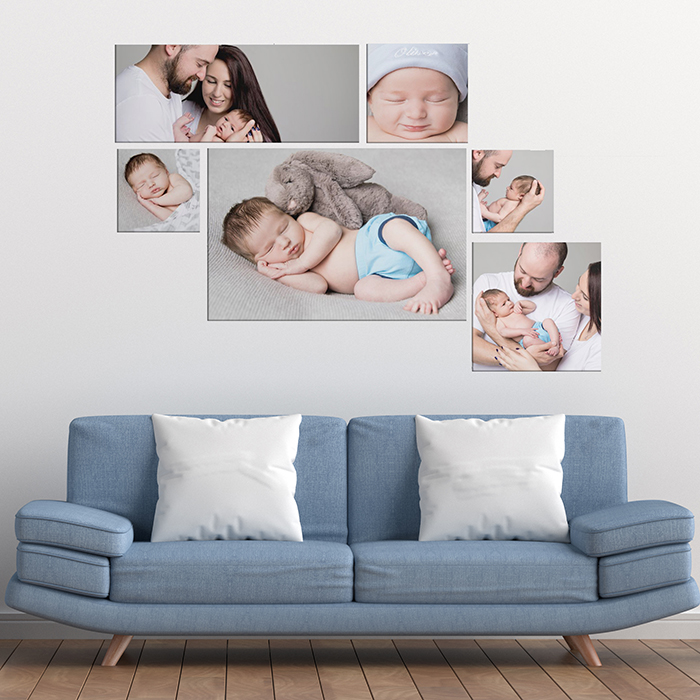 All images showcase the possibilities with what we create! If you're thinking of freshening up your walls, get into contact with us, for not only beautiful photos, but brilliant designs.