EXPECTING A GORGEOUS BUNDLE OF JOY IN 2022?
There really is nothing more precious than your Newborn Baby's first moments.
And there is no repeating those first two weeks of your baby's precious life.
This beautiful little human is OH SO tiny, sleepy, wrinkly, squish, furry and even a tad flaky … but even that's cute too.
They are completely unaware they've arrived in this big wide (sometimes scary) world and in need of your pure love and devotion.
Let's capture these first fleeting moments while they're in their blissful and beautifully unaware stage.
Enhance Studios is now taking bookings for our Signature $95 "Be My Baby" Newborn Experience for expecting Mummas due in 2022.
Your Newborn Experience includes:
✅ A Pre-Shoot Consultation & Styling
✅ A 1.5 Hour "Be My Baby" Newborn Experience
✅ A Complimentary 45 Pregnancy Session
✅ A Cinematic Viewing & Design Session
✅ An 8"x10" Fine Art Matted Print of your favourite portrait
✅ And a BONUS pack of 15 Baby Announcement Cards
✅ And a $100 Print Credit to put toward our gorgeous collection of printed products.
Total value $675. Today – $95!
Limited spots available, secure session TODAY.
They won't be a newborn forever, so let's capture these memories to treasure for years to come.
Total Package Value $675
NOW $95
Don't just take out word for it…
Melbourne's most loved portrait studio… read some of our 5 Star reviews
"The entire process was seamless and we felt so comfortable especially with a newborn. Big thanks to the team at Enhance Studios"
⭐⭐⭐⭐⭐
"Everything was great. Loved the team and how friendly and patient they all are"
⭐⭐⭐⭐⭐
"The patience and care of the photographer during the photo shoot was fantastic. It was great."
⭐⭐⭐⭐⭐
Press PLAY
See the Knuckey families journey though an enhance studios experience – including some behind the scenes of their newborn shoot.
5 Simple steps for your Newborn and Pregnancy Experience
How it works…
Step 1: A pre-shoot consultation –  this is a chance for us to get the most out of each other. We will send you a short questionnaire to complete prior to this appointment it will assist us with a starting point to ensure that the idea for your unique shoot are heading in a direction you will love. It's at this appointment you'll secure your pregnancy session
Step 2: Your Pregnancy Session – this is best done a 34 -36 weeks (when your nice and round but not so close to your due date we might miss out) This appointment is usually around an hour long.  And will give you a chance to get to know your photographer and the studio. It's at this appointment will book you in for your tentative newborn session
Step 3 : Your Newborn Session – newborn photographer are done within the 1st 2 weeks of babies life – this is when your little one is sleeping the most and allows us to capture those sleepy newborn photos that everyone loves. The shoot can go for up to 3 hours long (due to needing to stop to feed) and is done mid-week only Tuesday-Friday.
Step 4: The Design Appointment – a couple of days after you newborn session your pregnancy and newborn photos are ready for you to make a selection. You get to sit and relax in our cinema room and see all the best images from both your pregnancy and newborn sessions. It's here we will assist you to create timeless pieces of art to display in your home
Step 5: Collection – 4-6 weeks after your Design appointment your artwork is ready to collect. Everything you order comes with enhance studios lifetime guarantee on manufacture and is Australian Made.
Click though to see some of our pregnancy & newborn images…
More reasons for you to LOVE your Enhance Studios Experience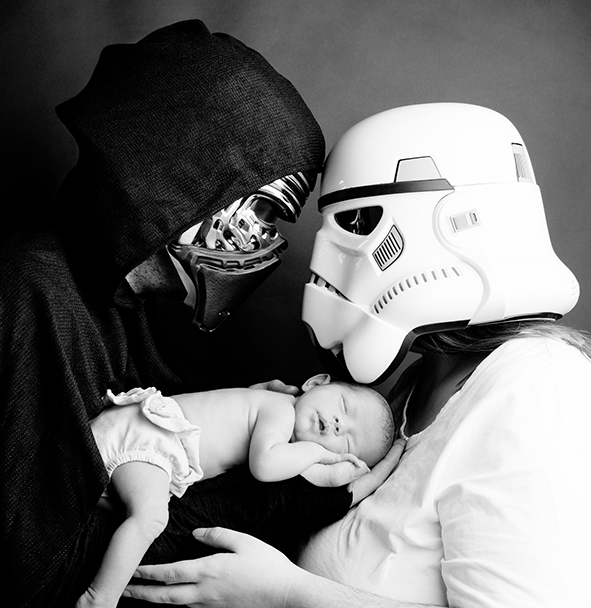 Safe
Enhance Studios has been photographing families for over 10 years. Our priority is the safety of you and your little one first, then to capture the image that you have always wanted.
They will handle your baby with the utmost care, and ensure that your session is not just enjoyable but safe.
But that's just safe for you and your newborn – what about your memories?
We also ensure your memories are forever safe – we back up your session as we are shooting with our state of the art SD system. All files are also backed up on our server and to an offsite – and everything that you order is stored and backed up indefinitely – as long as hard drives are still readable, we will still be able to access the images you ordered.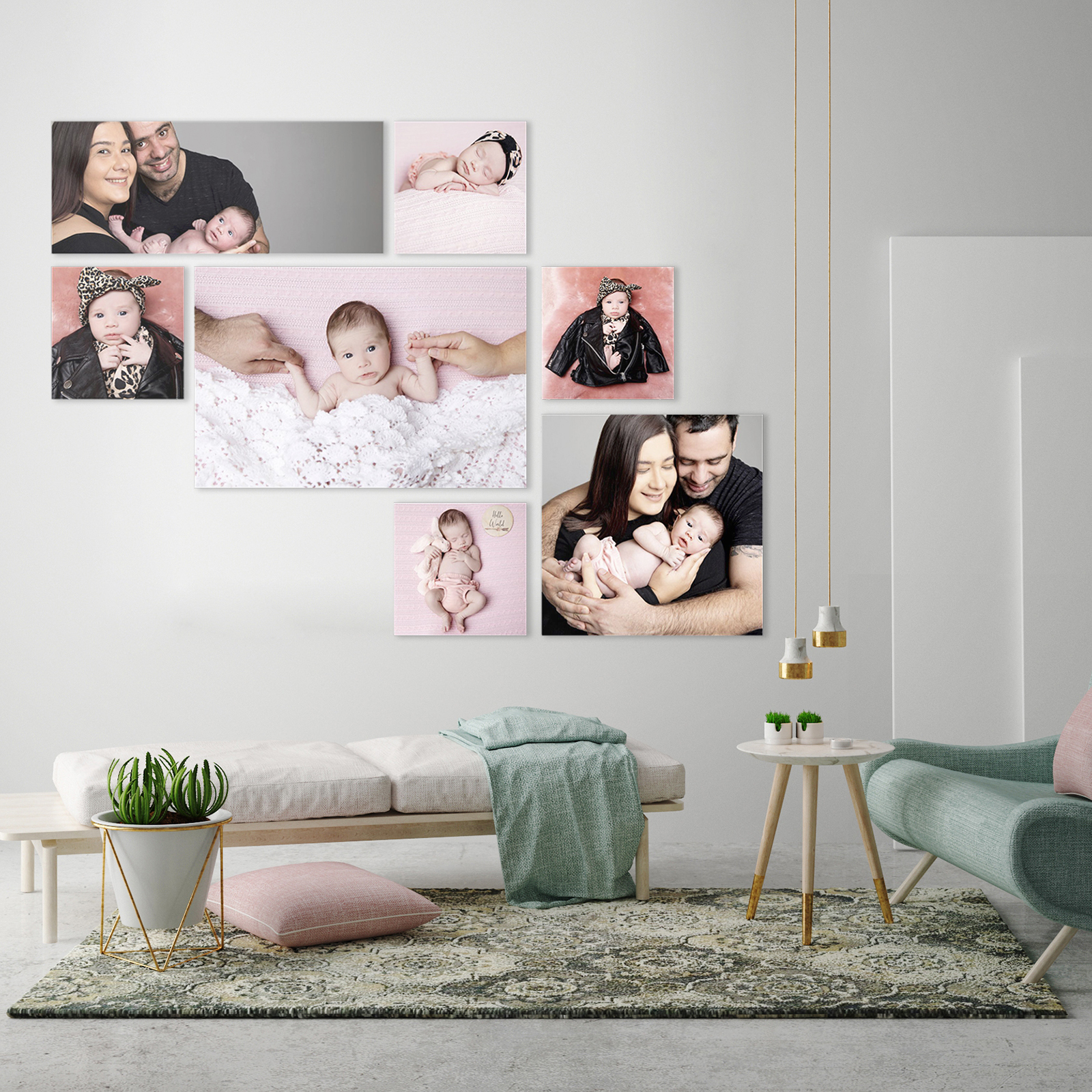 Continuity
We encourage you to elaborate on your newborn story by offering the pregnancy session with your newborn session. After all, 9 months is a very short time frame in the scheme of things and it's probably the most exciting, impatient, nerve racking and emotional 9 months that you'll ever experience.
So why not capture it.
But most importantly capture it to ensure you tell the story of pregnancy and newborn together – after all they are just different sides of the same story of you and your love for this little new person.
Personalisation
We are passionate about telling your story – and encourage you to bring in elements that reflect who you are.
If you choose you go all out and bring your latest star ears memorabilia, or you are someone who is interested in only classic black and white. We work with you to discover who you are, what style will suit you, what colours will suit you and your home. At the same time encouraging you to make it unique.
After all it is your story…. not ours.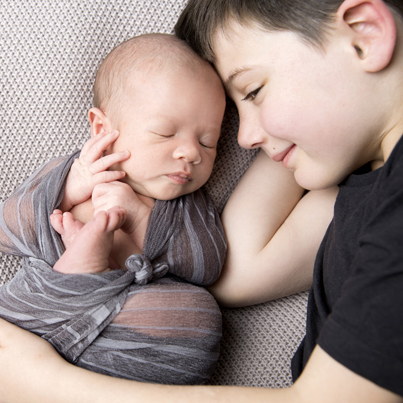 Range of Product
Enhance Studios has a beautiful and extensive range of contemporary Australian Made finishes on offer.
We source only the best and a very fussy when it comes to the finishes that we offer –
We have a range of Gloss and Matt products, framed and unframed, modern, contemporary and classic.
We have a series of Albums and smaller pieces that are a perfect gift the grandparents or uncles and aunties.
All of our work comes with the Enhance Studios Lifetime guarantee on manufacture
Good quality photography should out live you and be passed onto your children and children's children.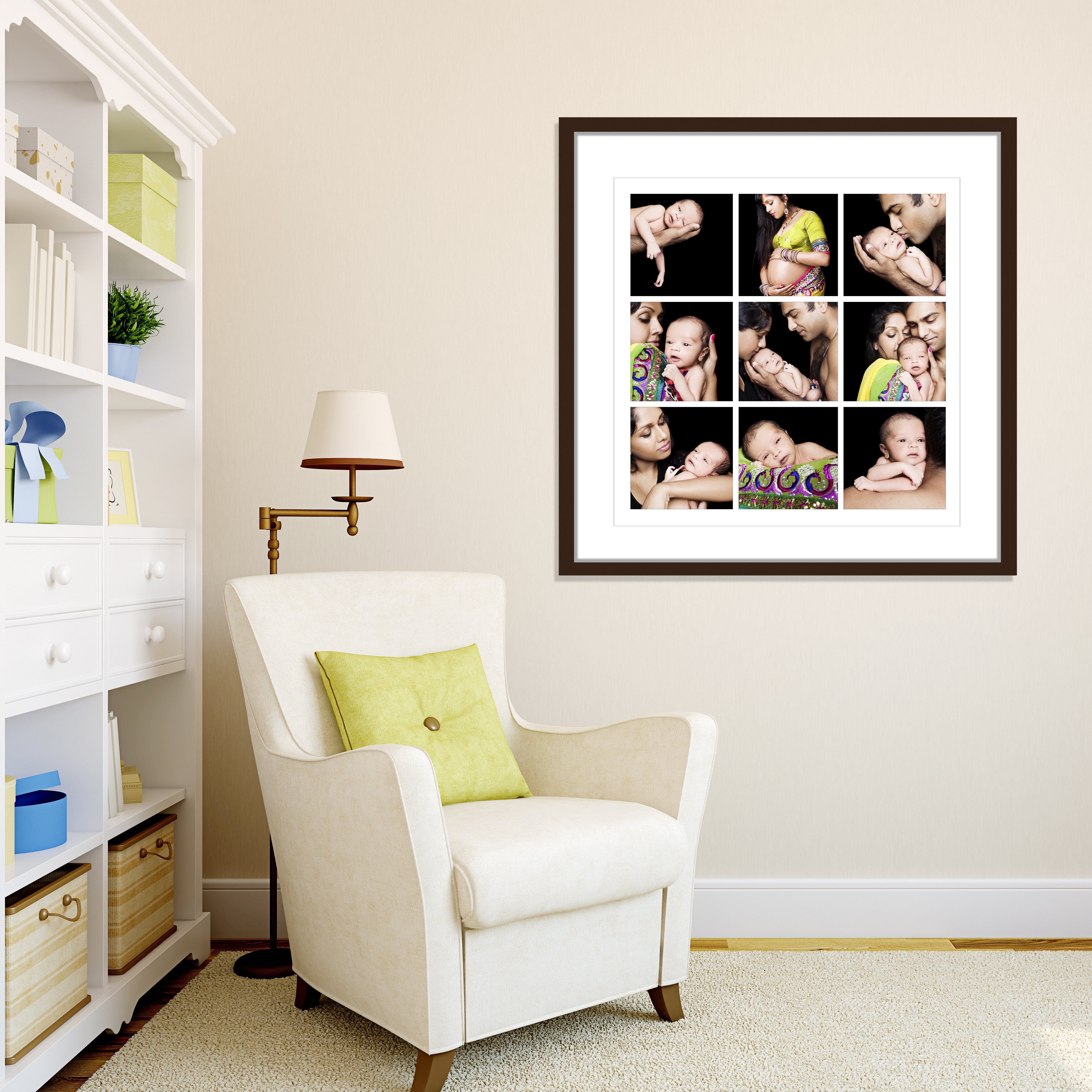 FREQUENTLY ASKED QUESTIONS
How do I find Enhance Photography Studios?
What do you mean by FULL family shoot?
Full family, means whoever makes up your full family unit – eg: mum, dad & kids. Or if you are a single parent, mum or dad & kids etc.
The most important aspect of our studio is that it is a FAMILY studio. That means ALL family members (parents and children), MUST attend the session. Both parents (if applicable) must attend the design appointment for any offers or gift vouchers to be valid.
If you have a partner who just simply does not want to be there, unfortunately our starter packages are not applicable. Call our team or book in for your complimentary pre-shoot consultation to figure out what will work best for you!
How long does it take to receive my artwork?
All of your artwork is bespoke and made to suit your home, style and design. To achieve this level of quality, please allow 4-6 weeks to produce your artwork. We could receive your artwork faster depending on what finish and size you ordered.
Do you sell digital files?
FOR A LIMITED TIME WE ARE OFFERING THE DIGITAL FILES OF EVERYTHING YOU ORDER AS A GIFT!
Yes, we do sell high-resolution digital files of whatever you have purchased from your shoot as finished products, like wall art or albums. Outside of our current offer, the cost is $250.
For example:
If you order a collection of 6 canvases on the wall and an album of 12 images, its $250 for the high-resolution JPEGs of those 18 images.
Digital files are something that we've all come to want but the expectations of digital files vs the reality is something that you need to consider, read our blog HERE for more information.
What do we wear?
What you wear in your shoot depends on your style, and where it's going in your home. After you fill out the session planner when you book in your shoot, your photographer will help you plan out what to wear.
For example, our family home is very beachy, casual and open, with pastel blues, purples and pinks. So clothing for our shoot was casual in similar colours. But if we wore red, orange or green it would look horrible!
Watch the video below to give you more of an idea, and look at our blog HERE to see some great colour combinations
What do we bring?
What you bring in your shoot depends on your family's personality. We can create amazing personalised shoots with music, sports, fashion, culture etc. After you fill out the session planner when you book in your shoot your photographer will help you plan out what to wear.
Watch the video below to give you more of an idea.
What about hair and make up?
We encourage you to do your own hair and make up to your liking. We want you to look like you, not like you're at a glamour studio. You could go a little bit heavier with makeup than normal, but don't go over the top.
How many people can I bring to my session?
Bring the whole family! Grandparents, extend family and even the dog! The studio can hold approximately 25 people comfortably, but we have had up to 35 before. The more the merrier!
What are the terms and conditions with my starter package or gift?
Please see terms and conditions below
How much does it cost?
It all depends on what your purchase in your design appointment. To give you a guide, our families usually invest between $1000 – $7,000 to have a beautifully designed collection, or multiple collections on their walls. We can give you a more specific quote at your complimentary pre-shoot consultation or you can get a little more of a guide at the finishes section of our site. 
What are the payment options?
You have a few options to choose from:
1 – Pay in full
2 – 50/50 Payment. 50% at the design appointment and 50% at the time of collection approximately 4-6 weeks later.
3 – Take advantage with 0% Interest* – PayRight to spread the cost over 6 or 12 months. – form more information CLICK HERE
Payment options include Visa, MasterCard and Eftpos.
* 0% is available with orders over $2000
How long do you keep images on file? Can we re-order later?
We actively keep all of your ordered images for as long as our hard drive can last. Due to the large file sizes, the images you don't order are removed from our system 1-3 months after you collect your images.
If you want us to hold you images longer because your moving, renovating, going overseas etc we can hold it for you at a fee.
However the safest place for your images is in your own home, in print, on your walls, where you and your family and your children can love and enjoy them for years and years to come.