After you have purchased one of our special offer starter packs, you then have lots of options on what you would like to do with your images and the artwork.
Enhance studios offers only the best photographic finishes that are available in Australia. There is a large range of finishes to suit everyone, and everyone is different, so this is why we go through the pre-shoot questionnaire to custom design your perfect family heirloom.
For example: Some families want fun, playful images of the whole family in the TV room on canvas, whilst others like monochrome images with a contemporary black frame in the formal area.
All of your artwork comes finished and ready for display, with a range of products to suit everyone's style and budget. Our portfolio prints start at $250. Wall art starts from $495. Collections range from $995 to $6190, which can be purchased for as little as $12 per week, with our Take Home Lay-by. Families tend to invest between $1000 to $7000 to have a beautifully designed collection on their walls.
SPLENDOUR – GLASSLESS FRAME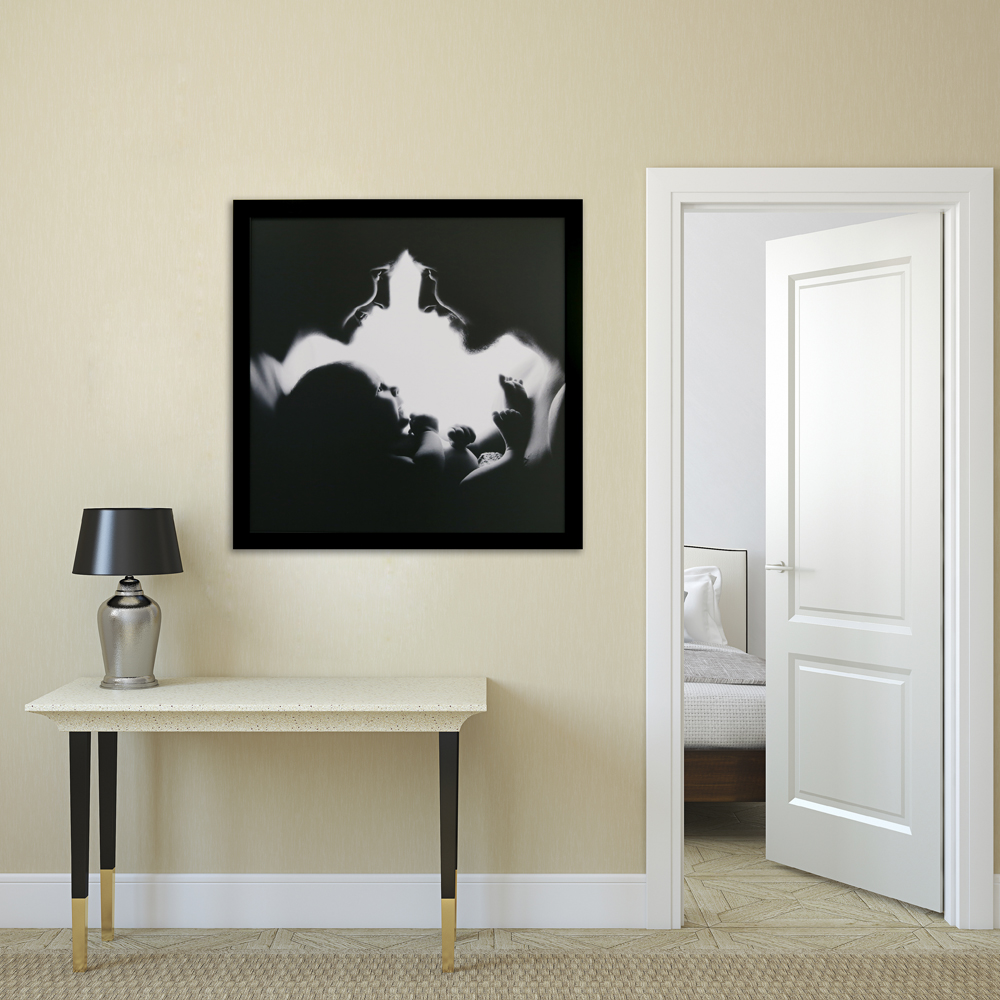 For a warm and stylish design, the Splendour range is finished with a smooth laminate image in a chunky mocha or black frame. It will bring a true touch of class to your home. Prices range from $495 – $2490.
Pictured is a 40×40″ individual wall piece priced at $1990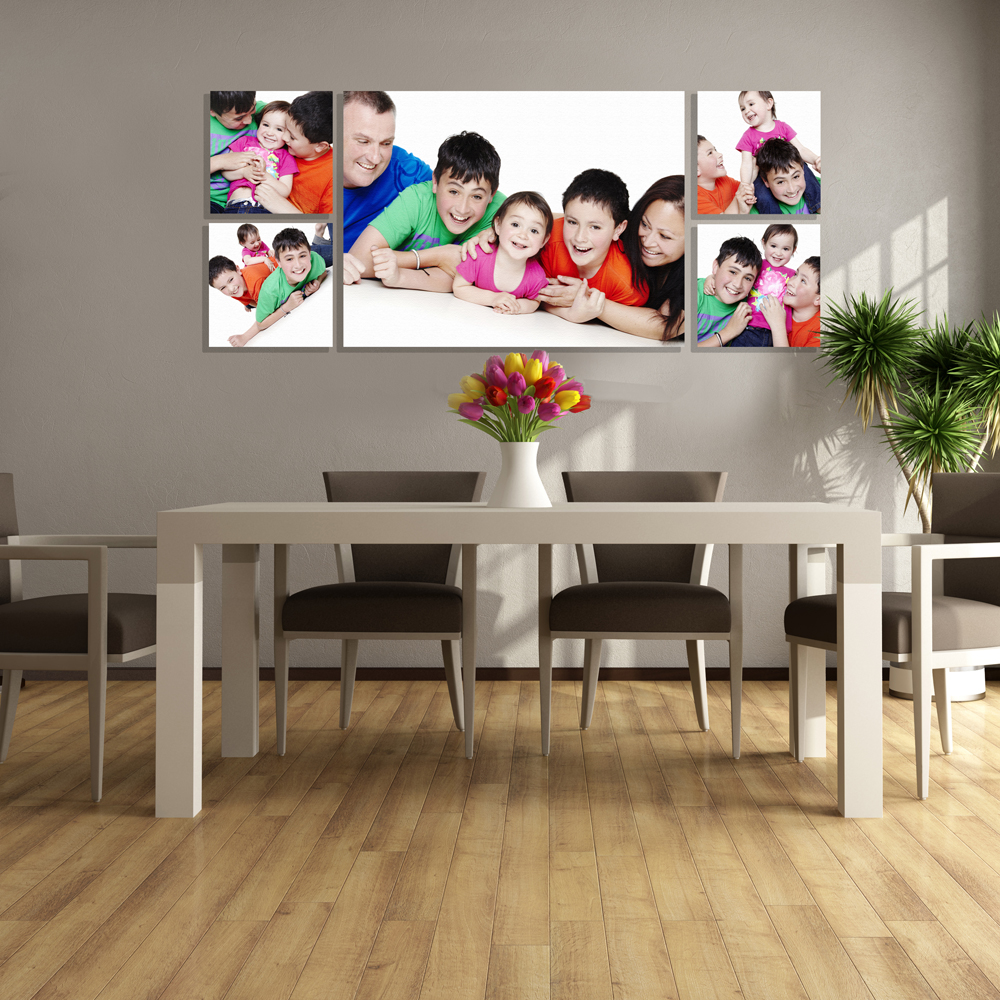 These high contrast colour canvas art pieces are fantastic for every style of home. With textures and colours that jump off the walls, Elevate will bring your home to life. Prices range from $495 – $2490.
Pictured above is one of our most popular collections priced at $3290
EXALT – TRADITIONAL FRAME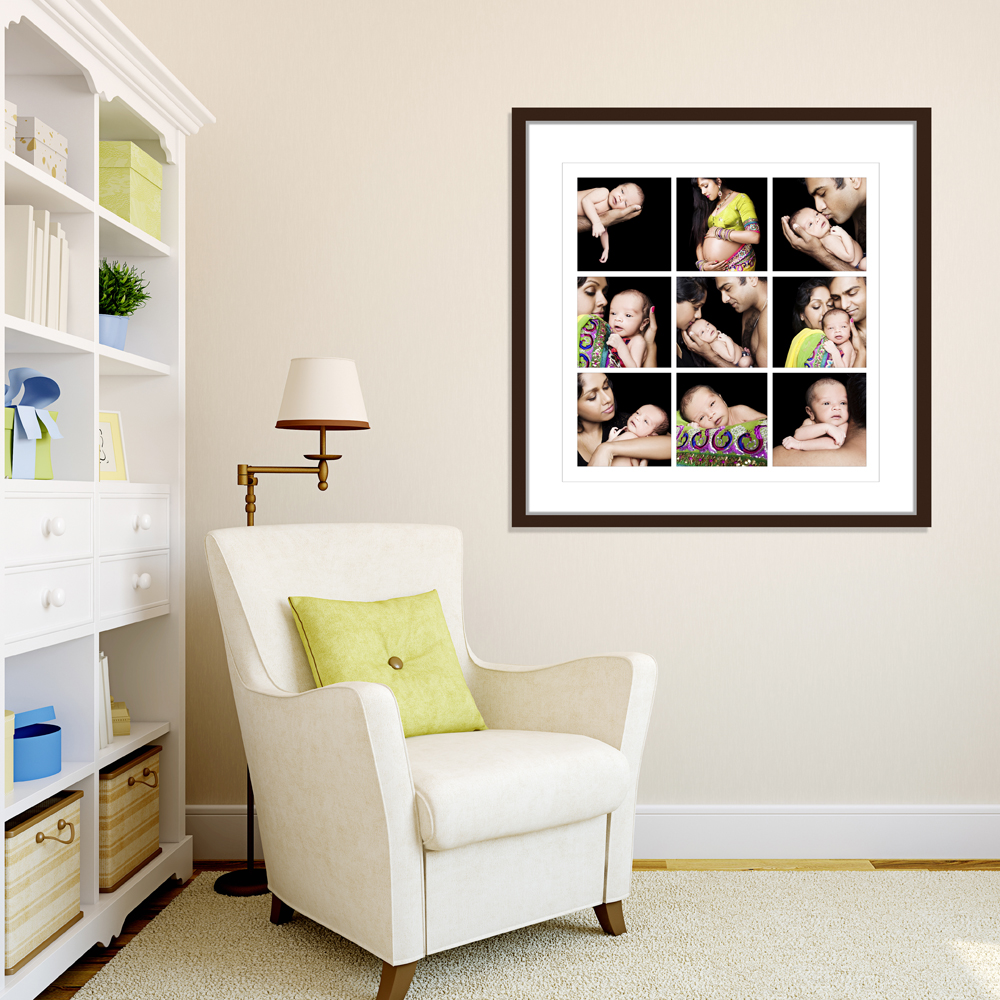 Exalt is a strong and classic design, with a range of mounts, natural wood frames and a sleek glass finish. This is perfect for either modern or traditional homes. Individual prices range from $495 – $2490.
Pictured above is an Exalt Gallery collection Starting at $1100 – $3990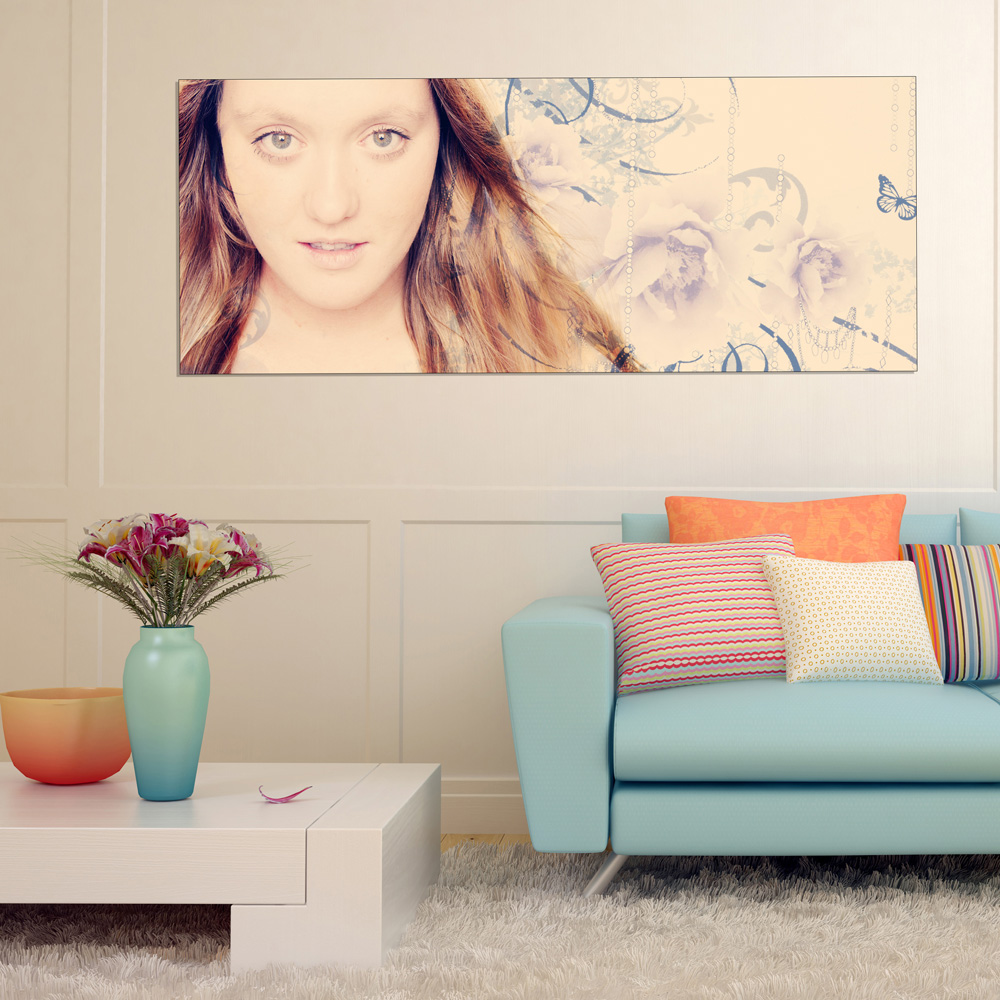 Its ALL about the image. With no mount or glass, the laminated block mount finish protects the image and allows for maximum impact. The Amplify range works great as a single image, or even more striking as a series. Prices range from $495 – $2490.
Pictured above is the 50×20″ individual wall art priced at $2490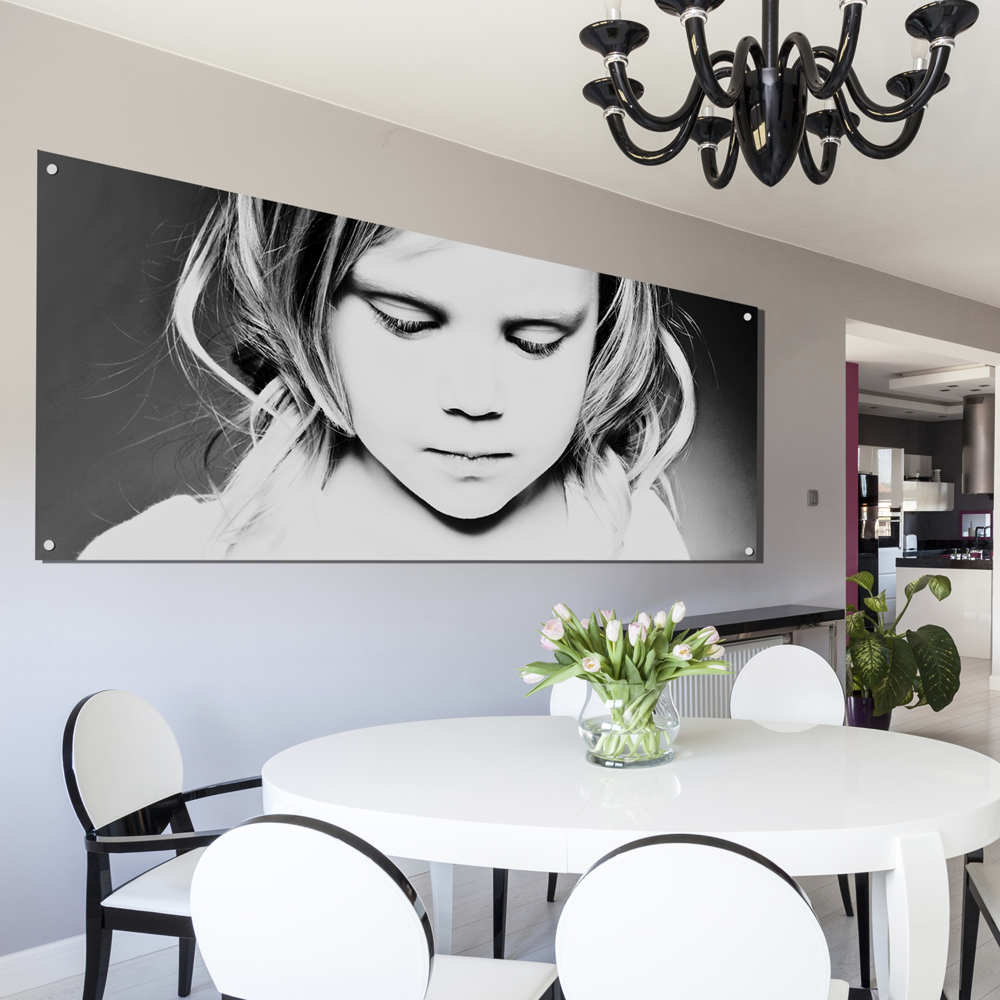 This is the ultimate WOW Factor! The frameless Aspire is an ultra-modern way to present your images. The acrylic sheet combined with industrial bolts is a real eye catcher. Prices range from $495 – $2490.
Pictured above is the 60 x 24″ bolted wall art priced at $2490
MODE – CONTEMPORARY FRAME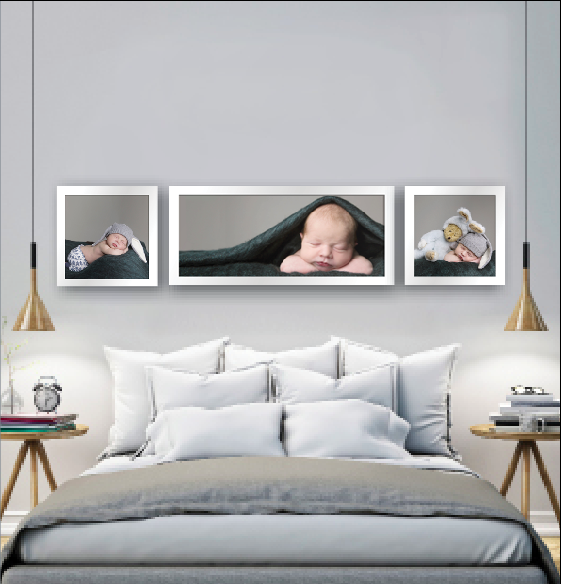 A modern frame with a classic feel, this finish is sure to set your artwork apart. Styled with a range of deep natural wood frames and a clean glass finish. Display single or multiple images within the one frame. Prices range from $495 – $2490.
Pictured above is one of our most popular collections ranging from – $1490 – $2490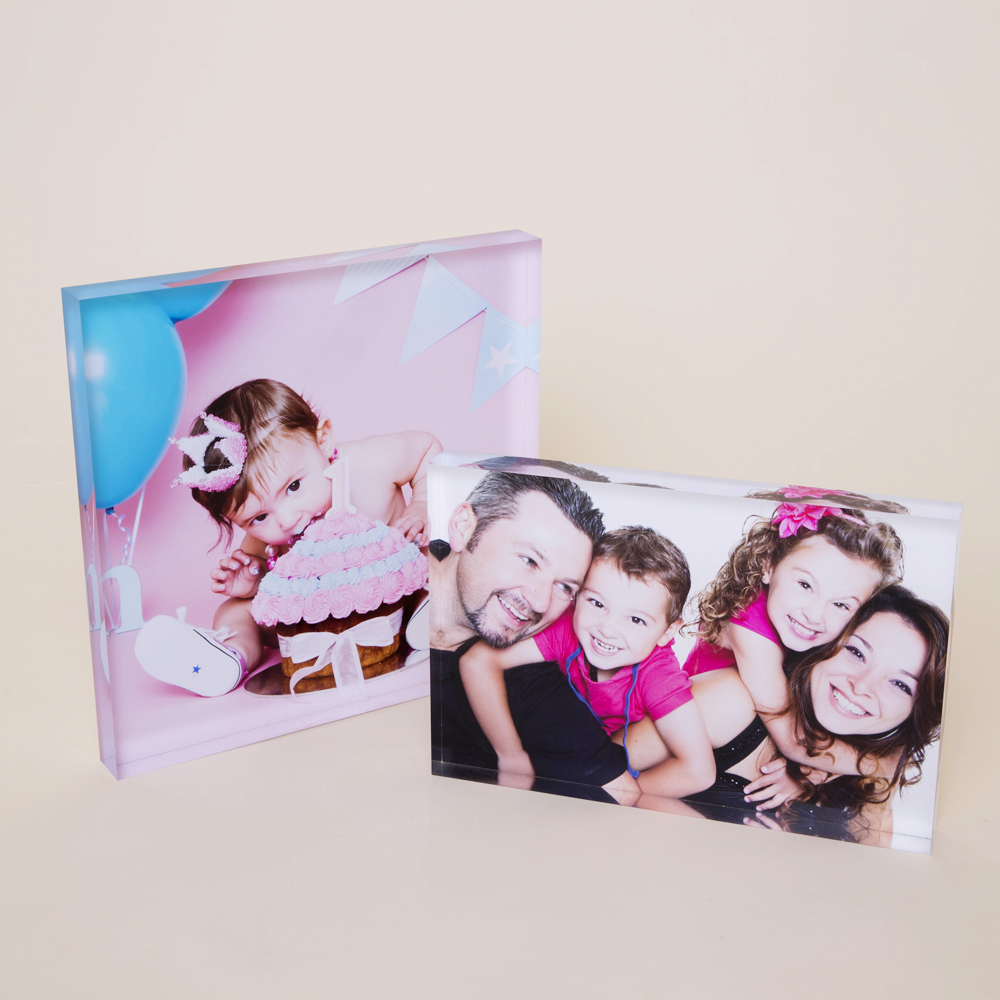 Your image is set in a stylish, modern acrylic ice block with high visual impact. The depth of the ice block gives the image a luminescent, floating, 3D effect. They are free standing so no hanging required. The perfect talking point for the home or office. Prices range from $450 – $550.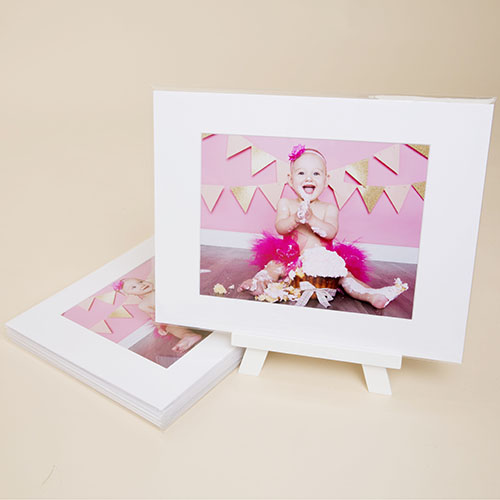 For the ultimate flexibility, a portfolio collection is perfect. You can either frame them yourself and hang them on a wall, or put them into an album or box album to make perfect gifts to give to family. The more you purchase the more cost effective they are. Most popular purchased as a series of 7 or more from $1490. Prices start at $250.
ACRYLIC BOOK & ACRYLIC BOX ALBUM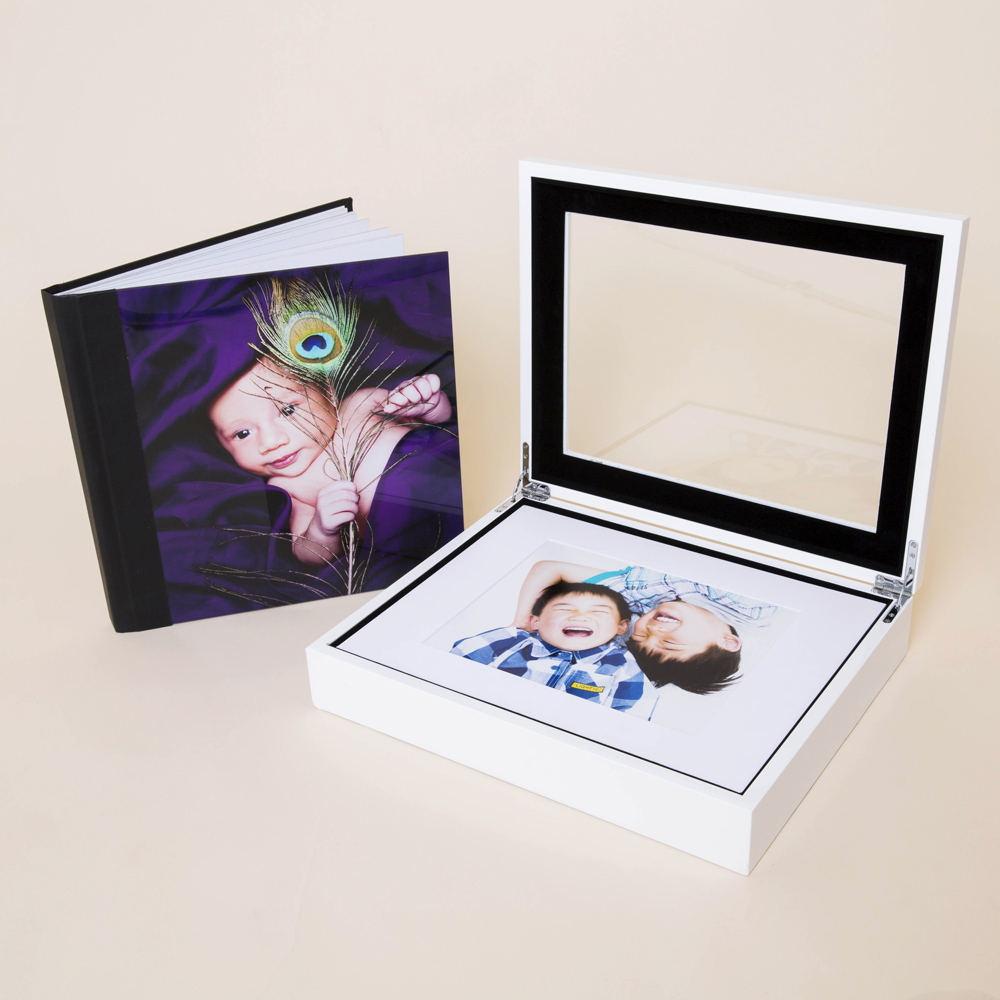 Most people will get what they LOVE as a wall art, whether it's a collection or a large single image. But with so many great images left to choose, why not put them into an album? With a minimum of 11 pages, our generous 12 x 12″ size acrylic albums or large 11×14″ acrylic box albums or contemporary magazine albums are a classic way to display your images. 11 pages start at $2190.