"This is more than just a photo shoot, its a complete boutique first class photography experience."
At Enhance Studios we want to make sure that we capture your families personality and style and give you the best experience and wall art that you have always wanted. Everything that you need to know about your Portrait Experience is listed below.
We will be spending approximately 5 – 8 hours with each family. This includes everything from our initial phone calls to plan the shoot, the shoot itself, editing your images, the design/viewing appointment, retouching your images, production, all the way through to you collecting your one-of-a-kind family portrait.
To make the most out of your experience, be sure you watch the studio tour below and look though the 6 steps below. It only takes 2:30mins, you will be glad you did!
Please consider terms and conditions and see the FAQ prior to booking your session.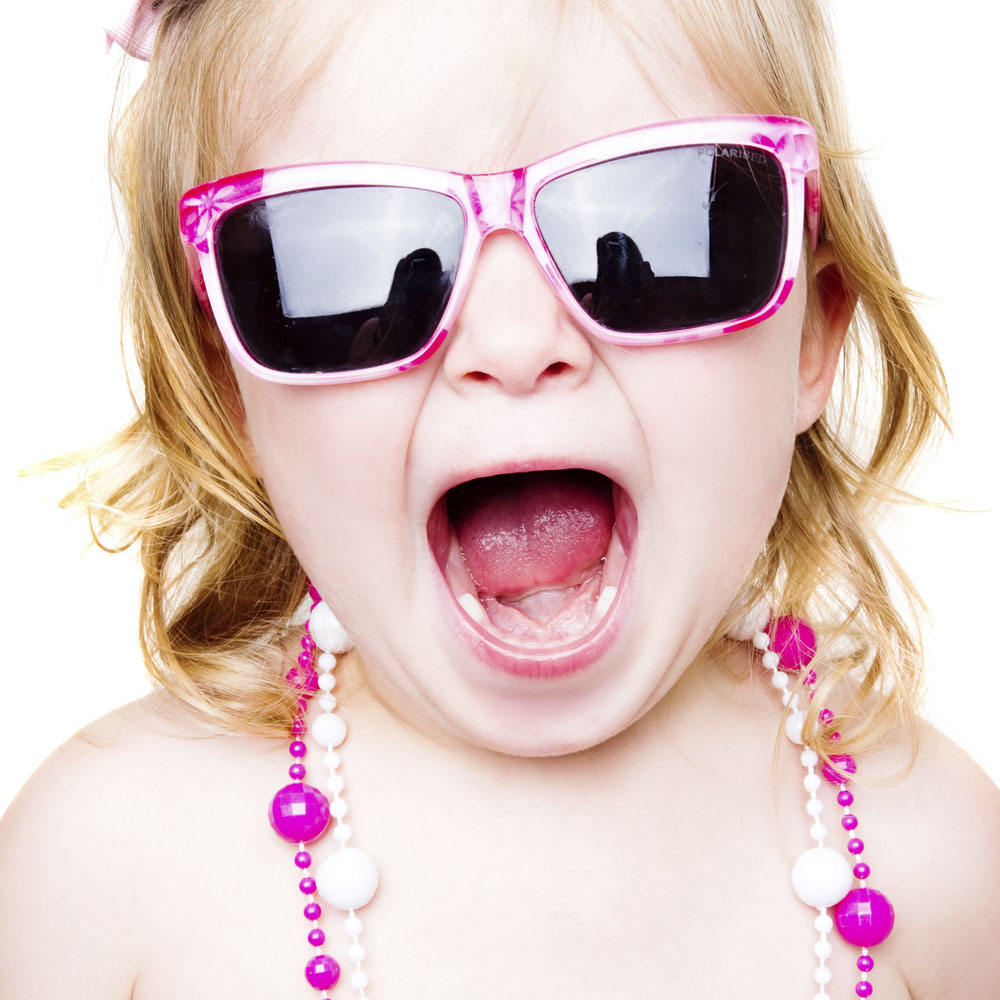 Step 1 – Book your session
Sessions are available from Tuesday to Saturday beginning at 9am with the last appointment at 4:30pm. Evenings are available on Tuesday and Thursday. Be advised, Saturday slots are very popular.
Also be aware of working schedules and sleep/feed time for younger members of the family. Please check with your entire family to arrange a suitable time and then contact us to arrange your session.
A $50 booking fee is required to secure your booking into our diary, and will be refunded or credited toward your order on the day of your design appointment.  The booking fee is not refunded if you give us less than 3 days notice for the cancellation of your appointment. This covers the loss of the appointment session and/or design appointment and your photographer's time. It's our rude persons insurance.
PLEASE NOTE: ALL FAMILY MEMBERS MUST ATTEND THE SHOOT TO VALIDATE YOUR GIFT VOUCHER.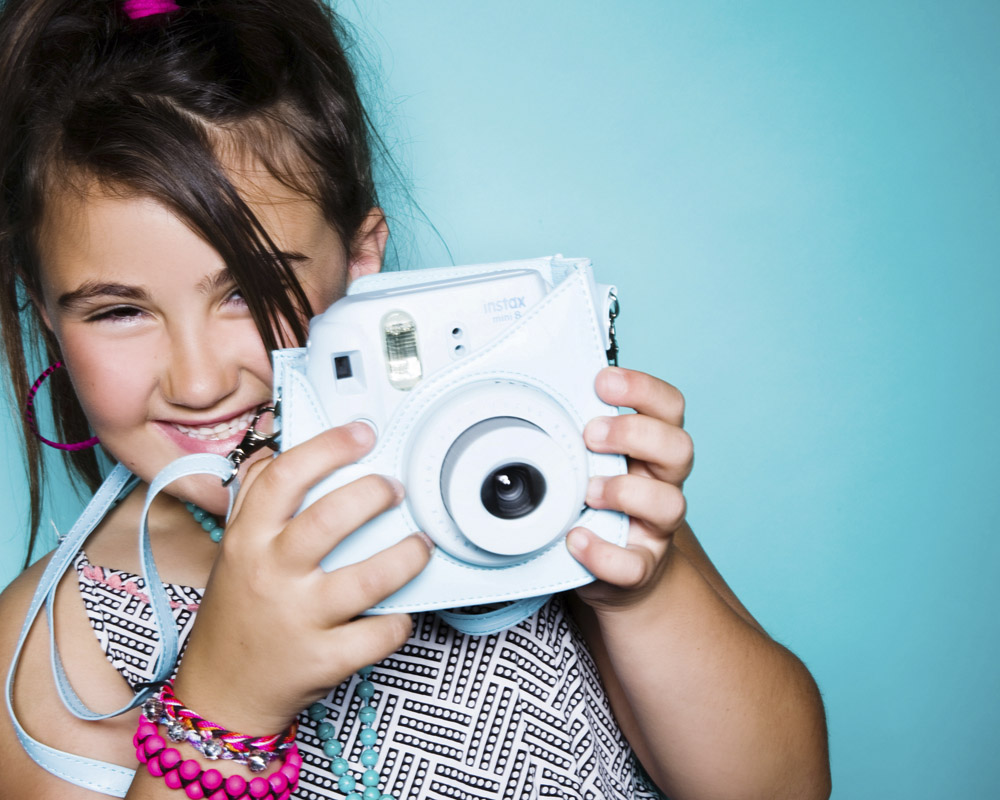 Step 2 – Before your session
Now you're on the website, make sure you watch the studio tour and portfolio slideshow videos for some inspiration and to get a clearer idea of what to bring and what to wear.
Our pre-shoot questionnaire will be sent to you via text msg, and all you need to do is take 60 seconds to fill it out. Your photographer will then contact you 2-3 days prior to your shoot and will guide you the rest of the way.
What style are you?  Abstract, Fine Art, Monochrome or Fresh. Most people are more than 2.
What do I have to bring? Bring your own items and accessories that tell us about you.
What do I have to wear? Think about where in the home the wall art is going and what style you have chosen. The colours and design of your clothes with help define the style and location of the artwork.
Click on the links above to find out more.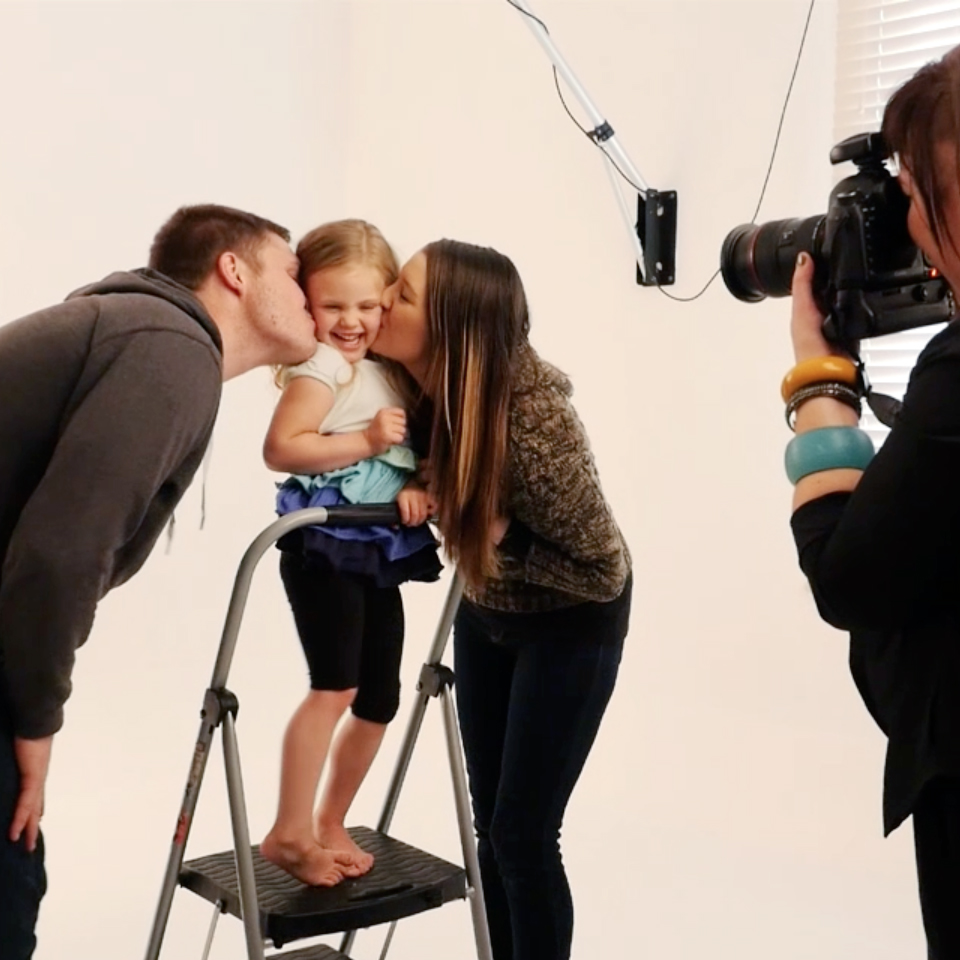 Step 3 – Your Photography Session
This is where the fun really begins. We will personalise your session and create amazing images that capture your families personalities. We will devote a full hour and a half for your photography experience.
After showing us all of your items you have brought in to express your families personality, your photographer will help plan out the perfect shoot and guide you to get the best possible shots for you and your family.
Just before you leave we will take some time to show you the display options. All of our images come finished and ready to display. This is an opportunity to see, touch and hold the products and get a real sense of what will look best in your space. At this point we will book your design appointment.
NOTE: Don't be embarrassed if you pack a whole suitcase full of your items in the car. Some we will use, but some we won't – the best part is you'll have options!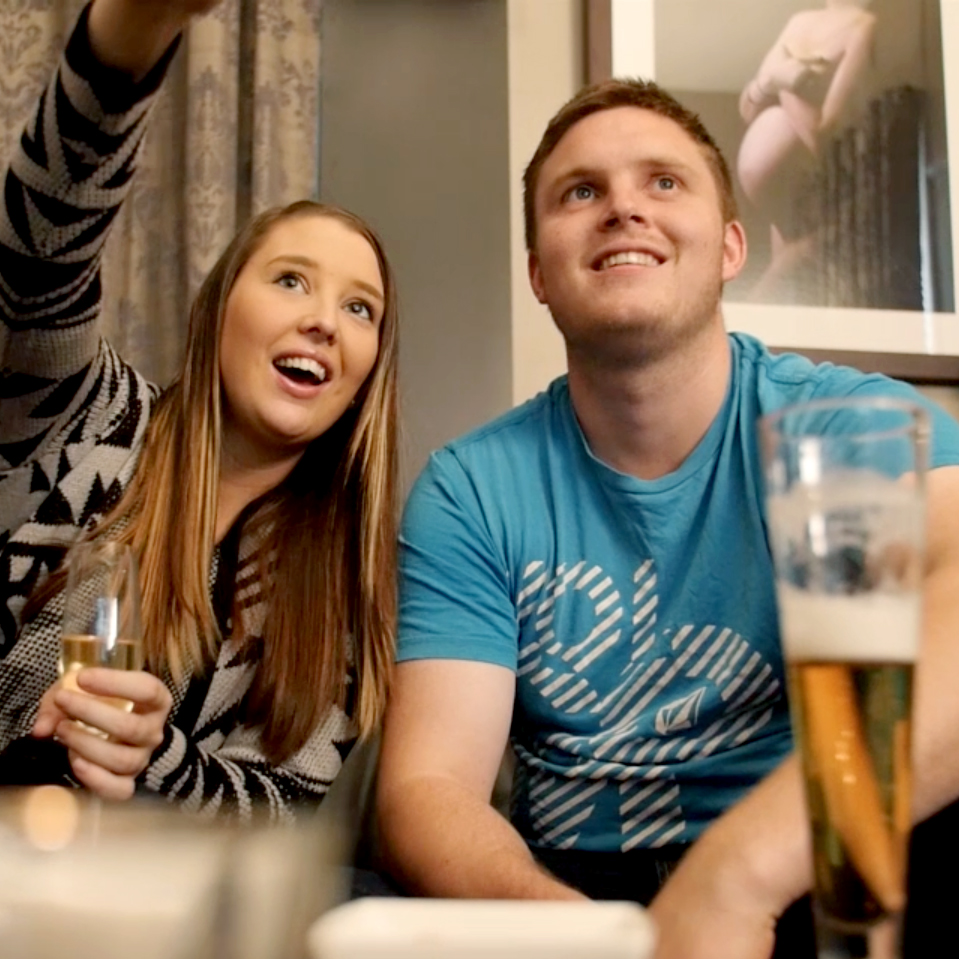 Step 4 – Your Design Appointment
This is where it all comes together. 2-8 days after your photography session you will return to view your images in our cinema room, allowing you to re-live the moments that are now captured forever.
We will help you every step of the way to select your favorite images and turn them into timeless and original pieces of wall art, each tapered to suit your homes style and design.
All of your artwork comes finished and ready for display, with a range of products to suit everyone's style and budget. Our matted prints collection prints start at $250. Wall art starts from $495. Our collections range from $995 to $6190, which can be purchased for as little as $12 per week, with our Take Home Layby.
See Finished Products for further information.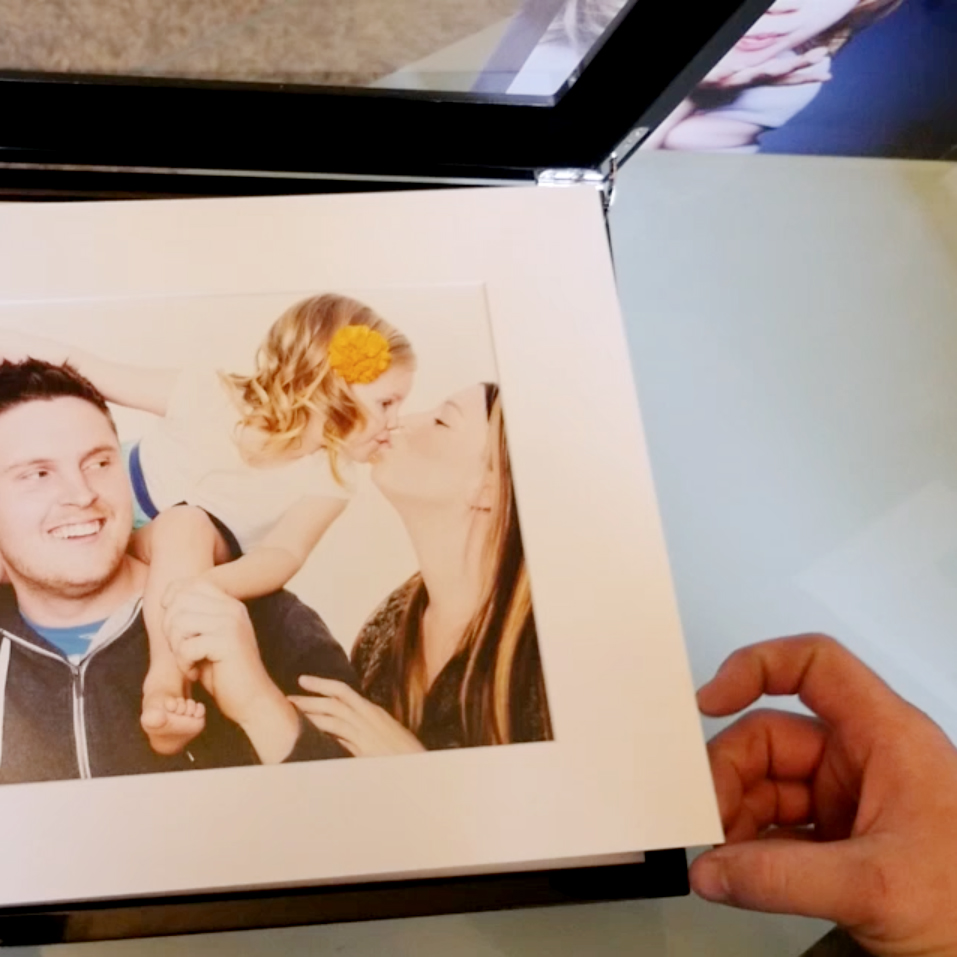 Step 5  – Pick up your Artwork
Your finished wall art and albums will be ready to be collected from the studio approximately 4-6 weeks after your design appointment. The artwork is made with the highest quality products available to the photography industry and all come with a lifetime guarantee on craftsmanship.
As soon as the images are ready to be collected you will be contacted by one of the team to arrange a time to collect your artwork.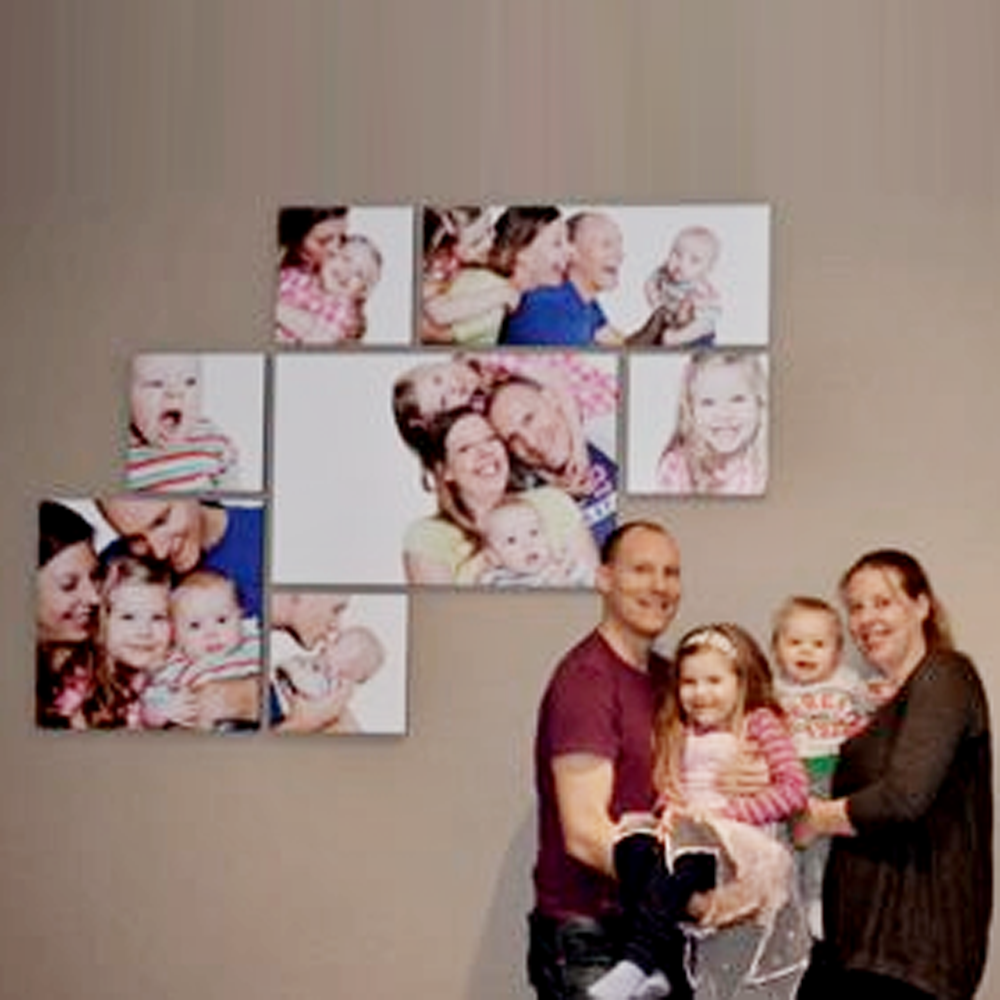 Step 6  – Display your Artwork
We love creating amazing images for you and the family. The artwork looks amazing at our studio but it looks even better when it's displayed in your own home!
Make sure you take a photo of your artwork and send it to our email hello@enhancestudios.com.au or text us 0466 218 666